Shipping Label CAUTION HEAVY 3" x 5"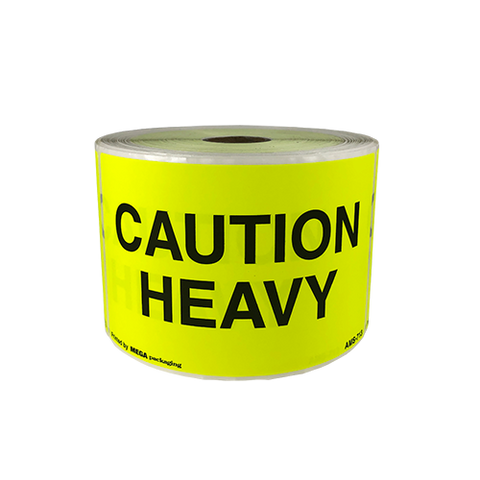 Regular price
$ 31.99
/Price Per Case
In stock
Our "Caution Heavy" Shipping Label measures 3" x 5" and boasts a bold display that attracts attention. Sold in rolls of 500, these self-adhesive labels are perfect
 for international box packaging and pallet shipping. 
Product Features
Bold labels to attract attention
Colors: Black Text, Fluorescent Yellow Background
Pressure Sensitive Paper Label
Permanent Adhesive
500 Labels / Roll
3 in. x 5 in.